Simplify Your Planned Giving Strategy
Let's Connect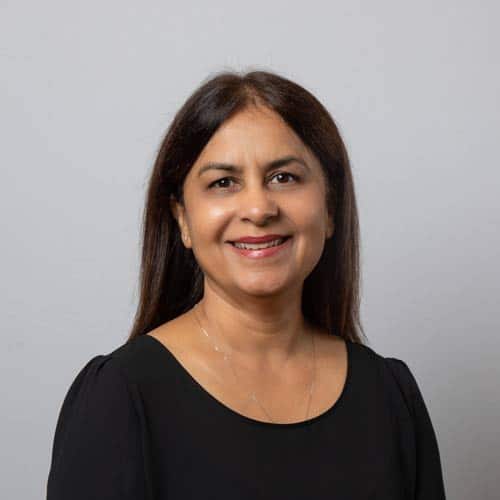 Rupinder Kaur
Office of Planned Giving
212-688-7515 x241
rkaur@cancerresearch.org
Supporting CRI with a lasting gift is an empowering choice. Designate CRI as a beneficiary and shape the future of cancer research, even beyond your lifetime. With an easy form, you can direct specific assets or a percentage of your estate to make a meaningful contribution.
Beneficiary designations are an option for giving the following financial assets:
Retirement Account Assets
Choose to leave a powerful legacy by designating Cancer Research Institute as the beneficiary of your retirement account assets. This effortless step doesn't require changes to your will or trust. By completing a beneficiary designation form with your plan administrator, you enable CRI to make a significant impact.
Benefit from a tax-efficient strategy. By naming CRI as the beneficiary of your retirement assets, you avoid potential income tax consequences for your beneficiaries. Keep more of your hard-earned assets working towards cancer research when you choose this impactful option. 
 
Life Insurance
Maximize your generosity through life insurance. Designate Cancer Research Institute as a beneficiary of your policy's death benefit. Alternatively, transfer ownership for an immediate income tax charitable deduction and potential future deductions on premium payments.
Exploring More Possibilities:
Commercial Annuity Contracts - Even annuity contracts can contribute to cancer research. Designate CRI as a beneficiary to share a portion or the entirety of the remaining value.
Bank Accounts - Your bank account can be a source of profound impact. Easily instruct your bank to allocate funds to CRI from your checking or savings account.
Investment Accounts - Extend your legacy through investments. Direct your investment company to transfer holdings to CRI upon your passing, contributing to cancer research with your investments.
Your enduring gift to CRI fuels groundbreaking research and innovations. Consult your advisors to tailor your giving and maximize your impact. Your legacy can drive the future of cancer treatment and prevention.