Shape Hope: Include CRI in Your Estate Plan
Let's Connect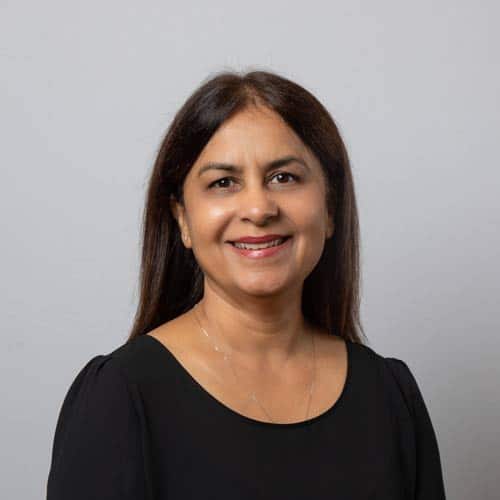 Rupinder Kaur
Office of Planned Giving
212-688-7515 x241
rkaur@cancerresearch.org
Discover the power of estate planning with CRI. Beyond wills and bequests, planning your estate with CRI in mind allows you to make a profound impact on cancer research.
Let your legacy fuel the fight against cancer, leaving a lasting mark on humanity's quest for a cancer-free world.
What is Estate Planning?
Estate planning involves effectively arranging and recording your desires for a transfer of assets in the event of incapacity or passing. Through legally binding documents like wills, trusts, and healthcare directives, you can clearly outline your preferences for healthcare, asset allocation, and guardianship of dependents and pets.
Why is Estate Planning Important?
Having an estate plan in place is important because it eliminates uncertainty and potential legal disputes, sparing your loved ones from prolonged legal disputes. By proactively planning, you retain control over your legacy, ensuring your assets reach the intended beneficiaries while potentially minimizing tax implications.
With a well-crafted estate plan, you secure the future for your loved ones and achieve lasting peace of mind. Some of the benefits include…        
 
Ensure your hard-earned wealth goes where you want it to, exactly when you want it to. Without a will or living trust, the state decides how to distribute your assets, regardless of your wishes.
Establish directions for situations where you are unable to make decisions for yourself due to incapacity.
Get your affairs in order and choose someone you trust to handle them when you pass away.
Appoint a guardian for your children if they are still minors.
Provide for any special needs your loved ones may have.
Minimize estate taxes and probate fees.
Provide for friends, pets, and organizations you care deeply about.
Specify your funeral arrangements.       
 
Remember and provide for friends, pets, and organizations you care deeply about, even if they are not part of the default distribution.
By taking the time to plan your estate, you also make life easier for your family. Imagine how comforting it would be for them to already know your wishes and have the means to fulfill them during a difficult time. Think of estate planning as your ultimate gift to your loved ones.
Show More Details
Hide Details
The Key Elements of an Estate Plan
Will: A vital document, usually typed, that directs the probate court to carry out your final wishes and distribute assets after your passing. A probate fee applies, and these proceedings become public records.

States differ as to the exact requirements for a valid will. CRI has a free estate planning tool. To learn more, visit freewill.com/cri.
 
Revocable Living Trust (RLT): Replacing a will as the primary document for property distribution, this living trust allows you to retain control, change, or revoke it during your lifetime. Transferring assets into the trust enables them to pass to heirs outside the probate process, reducing probate fees and ensuring privacy.

If a living trust is recommended, your estate planning lawyer will also suggest a will as a backup document to transfer any assets that weren't included in your trust at the time of your death.
.
Beneficiary Designations: Not controlled by a will or living trust, these designations determine the distribution of assets such as IRAs, annuities, and other accounts. 
 
Power of Attorney (POA) for Financial Matters: Grants someone you trust the authority to act on your behalf for specific transactions and responsibilities during your lifetime, terminating automatically upon your death.
 
Health Care Power of Attorney (HCPOA): Appoints someone to make medical treatment decisions on your behalf if you become incapacitated.
 
Physician's Order for Life-Sustaining Treatment (POLST): Documents your emergency healthcare preferences regarding resuscitation and other life-sustaining procedures.
Managing and Distributing Wealth
Constructing an estate plan is akin to building a house, prioritizing your well-being to secure the foundation. Caring for yourself ensures the ability to provide for loved ones and, if possible, leave a meaningful legacy for causes close to your heart. Consider including a gift to CRI in your estate plan, combining family care with fulfilling charitable dreams and desires. Thoughtful estate planning creates a meaningful legacy in choosing to allocate wealth to heirs and leave a lasting impact on the world. 
You can support CRI through your will or living trust or explore the tax-wise option of a "bequest substitute" gift by beneficiary designation.
Plan your estate with purpose, securing your legacy and impacting lives for generations to come.
A gift to CRI will save more lives through the development and discoveries of new cancer treatments.